Meet the Wedding in a Teacup Team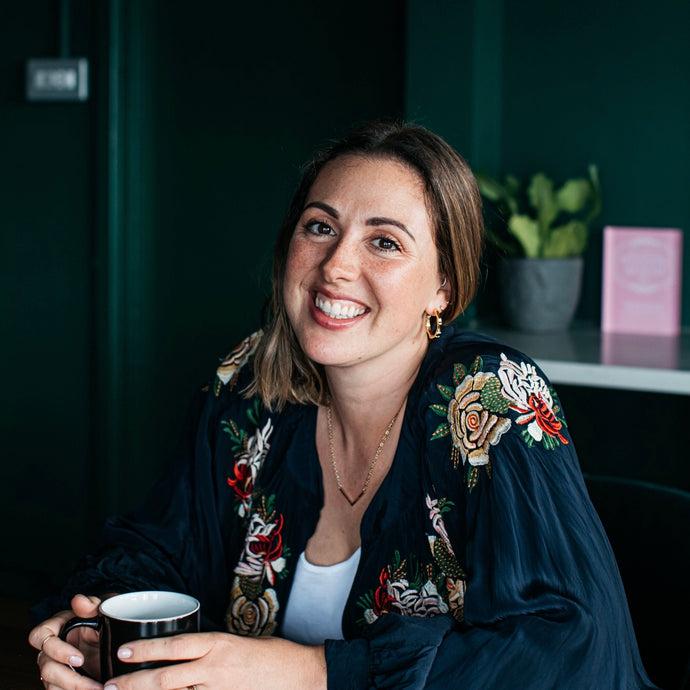 Hester, Founder
Mum of four year old Fin and one year old Romy, WIATC's founder Hester is fanatical about all things pretty. She personally chooses each product stocked and designs our personalised and exclusive ranges. If it doesn't pass the Hester test, it doesn't reach the website...
Favourite product…
It always makes me smile (and usually the whole office go aaaah!) when we see the beautiful personalised message requests for our Mum to Bee necklace. I love the thought of such a meaningful gift popping through the new mum's letterbox and giving her a lasting reminder that she's doing a wonderful job!

Jude, Magic Multi-Tasker
Mum of lovely Louis (aged nine), Jude was Teacup's first official (and much needed) employee not long after the launch. Second in command, she has a way with words and an eye for stylish products.
Favourite product …
I love our Butterfly & Bee stationery. Designed especially for us by a local designer (and my friend!) the beautiful intricate pastel pattern really pops on the white luxury card.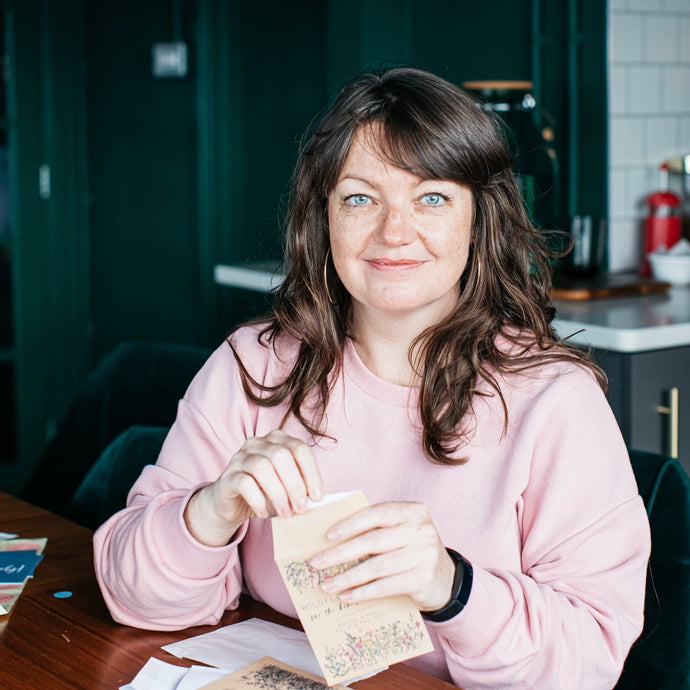 Kate, Wordsmith Whizz
Hester's mum Kate has been there from day one when the company started in an over-flowing spare bedroom. She's taken a step back in recent years to concentrate on Granny duty (thanks mum) but is still the company wordsmith scribing blurbs and customer service emails.
Favourite product …
It has to be our wildflower seed packets. I'm mad about re-wilding and the designs are rather good too! A wedding favour that helps make a difference by keeping our bees busy and bountiful.

Holly, Packaging Queen
Holly lovingly packs up your goodies into pretty packages. She's a calm, green tea drinking, efficient extraordinaire who's also marvellous mum to four year old Willow (Hester & Holly met at a pregnancy class!).
Favourite product...
One of my favourite products are our personalised badges. They come in a design to suit everyone and any celebration! A lovely keepsake, too.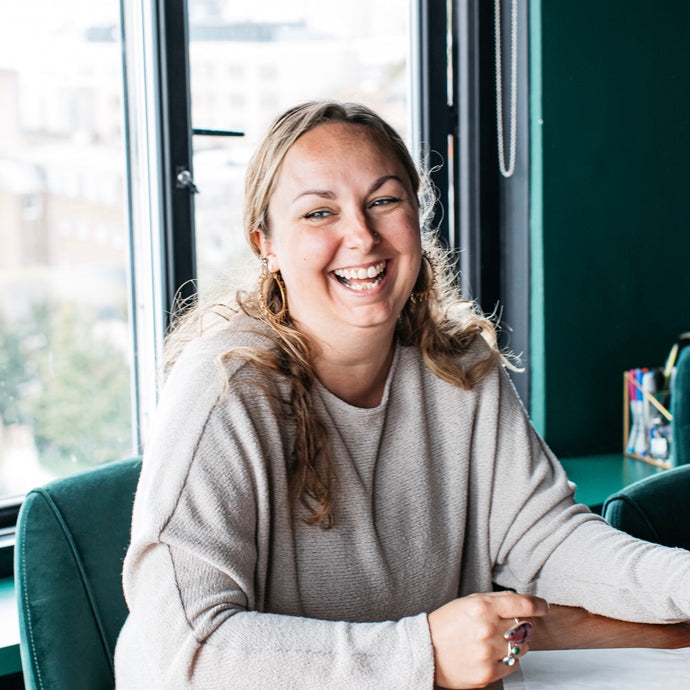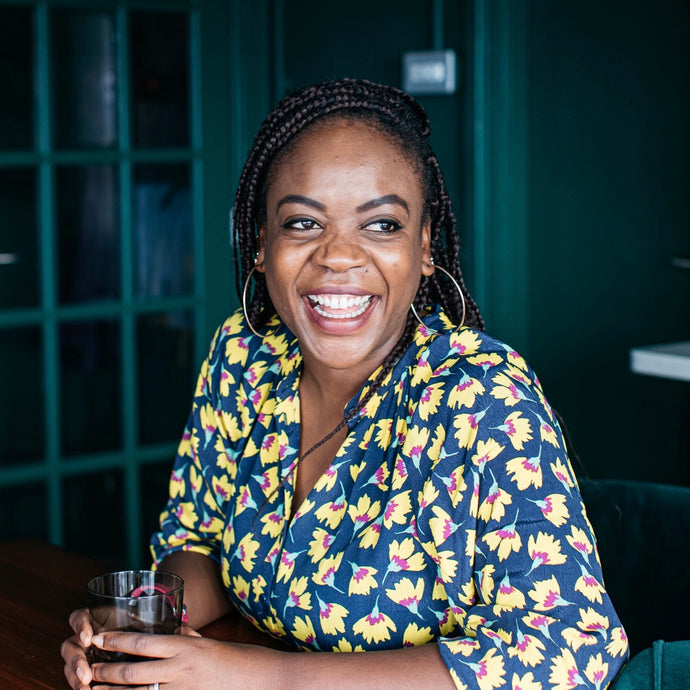 Gilly, Fantastic Flower Girl
If you order any of our seed favours, chances are that they've been stuffed by our flower-loving Gilly. Mum of Roman (aged six), Gilly is the bee's knees packaging our best-selling personalised floral favours.
Favourite product…
I love our giant, bright and colourful balloon collection – they jazz up any venue for your celebration with minimal effort but huge impact!